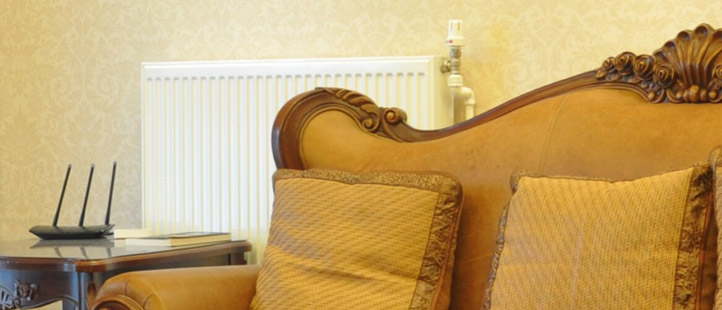 The characteristics of the German LOLLARD radiator
German Laura''s radiator waterways, design is very reasonable. To ensure the water volume is small, fast temperature rise, heat transfer efficiency. Design criteria is a consistently high standard of the German industrial products, high efficiency and energy saving, high pressure. Radiator products tested, perfect comply with European EN442 standards.
1、More specifications, all kinds.
2、Thermal performance is good, can obtain higher convection heat dissipating capacity, with the highest comfort.
3、In a short period of time cooling speed, cooling effect is obvious.
4、Light weight, high pressure, can be used for high or super-high building, can match with various types of building decoration, without secondary decoration.
Steel plate radiator technology parameter type (22-33)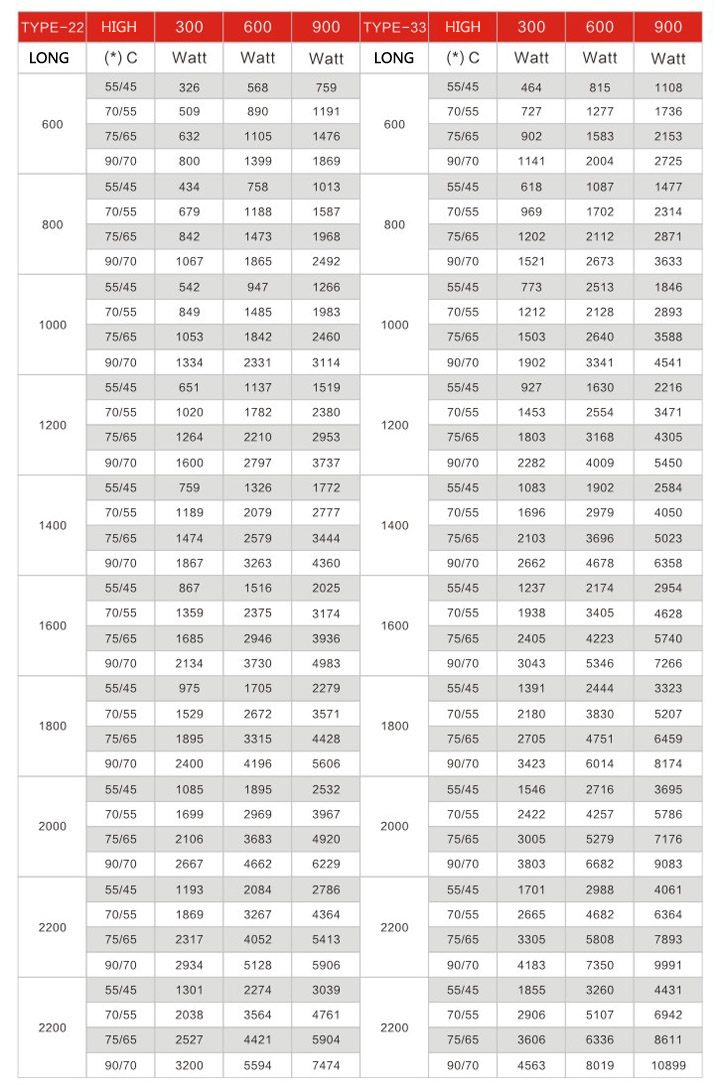 LOLLARD ADVANTAGE


Instant heat dissipation
LOLLARD adopt unique design, make its heat dissipation compared with the traditional radiator greatly shorten the time, no longer worried of waiting for the room temperature.

Keep improving
LOLLARD since its inception, has been to improve the quality of the customer''s praise! Have to pass strict inspection to every working procedure, to ensure customer use rest assured products.

Quality assurance
LOLLARD selects the European high quality low carbon cold rolled steel sheet, material EN10130 comply with European standards. LOLLARD use d of sophisticated production equipment, automatic welding equipment for the European efficient continuous welding line. Lean production management, improve the inspection process, all products do 100% pressure test in the process of production, to ensure that the factory radiator products 100% pass rate. Surface painting process DIN155900 in strict accordance with the standards implementation, including degreasing, nano processing, electrodeposition primer, epoxy resin powder electrostatic spraying, high temperature baking.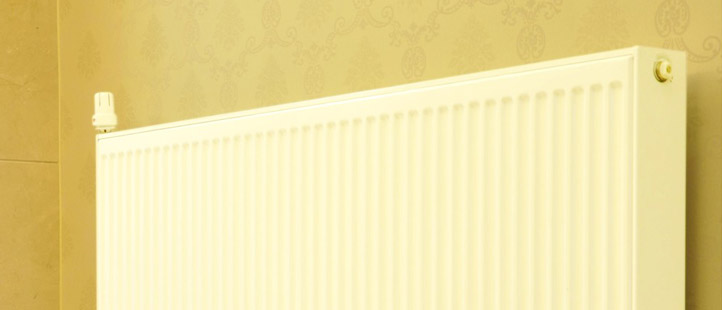 Maintenance and working environment

Heating system
Germany LOLLARD radiator is suitable for the closed cycle heating system or after half closed system of water treatment. System of circulating water and filling water to make the necessary processing in order to avoid the radiator wall rust. Heat sink needs to be filled with water and maintenance, in the heating season empty the whole heating system is not recommended. Filling water water quality indicators should not be more than the following values: Heating water temperature should be between 0 ~ 110 ℃, the PH of the water should be between 9.5 ~ 11.5, the maximum oxygen content is not more than 0.1 mg/kg, total chloride and sulfuric acid root ion content is less than 150 mg/l, general hardness values are not more than 30 PPM calcium carbonate. When the hose acid and aggressive, heating system should be used as an antiseptic.

Under pressure
German LOLLARD fan heater reasonable channel design to ensure the water volume is small, the radiator heating up fast, heat transfer efficiency. Design criteria is a consistently high standard of the German industrial products, high efficiency and energy saving, high pressure. All German LOLLARD radiator in 13 bar stress tests were carried out before delivery, otherwise easy to cause the radiator welding place permanent damage. (6 or 8 bar bar product test pressure is 1.3 times the maximum working pressure

Installation instructions
Mounting brackets shall be in accordance with current standards and practices. Fan heater plastic packaging should be retained until the project after the completion of the building is decorated. Before mounting bracket need to check whether the wall material is solid, according to the use of the radiator installation environment length and weight to choose the right type of stent.

Using the environment
German LOLLARD radiator had better not install on the damp in the room, and should be installed in it must be installed in a dry wall away from the shower. The bathroom please install LOLLARD radiator in Germany.